UTA FAFSA AND TASFA NIGHT!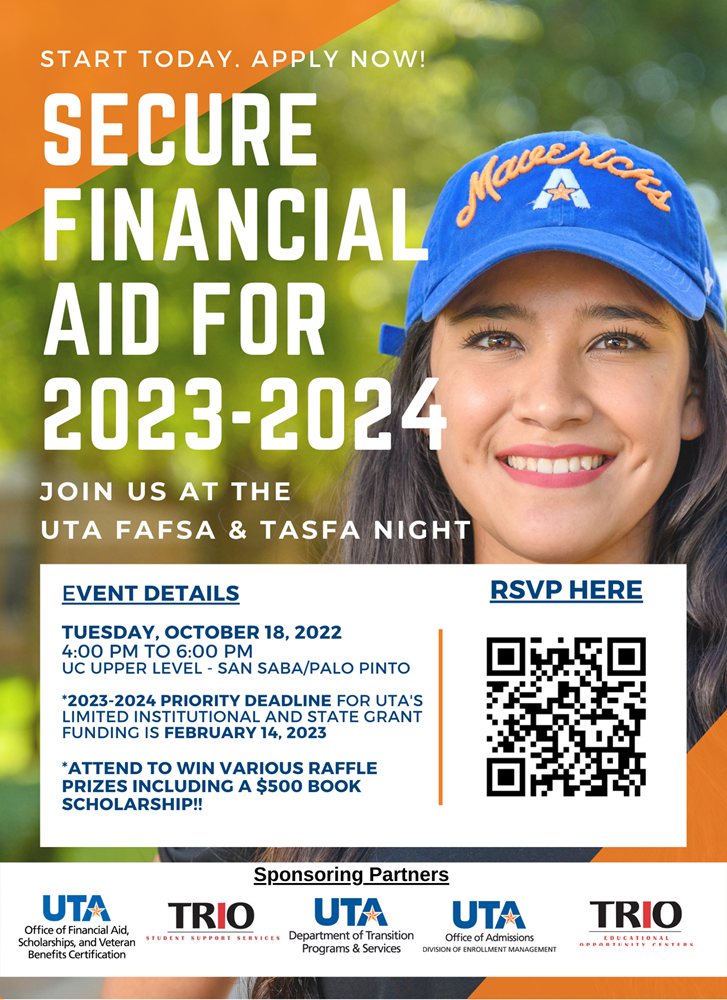 Please RSVP if you plan to attend our FAFSA & TASFA night on October 18.
*If you need accommodations to participate, please contact the Department of Transition Programs & Services at 817-272-7130 at least five days prior to the event date (October 18, 2022).
Explore UTA!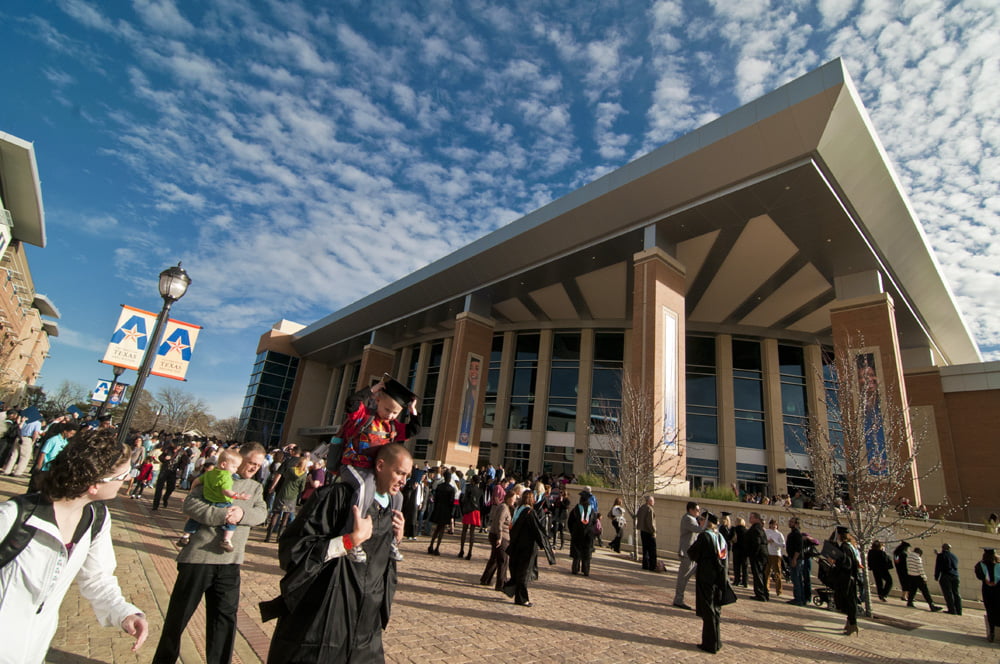 Can't make it to campus? Experience Maverick Country with a 360° tour using a phone, tablet, or desktop
Click here to take a tour