The College of Engineering Student Stories
Your story could be next
Meet Anne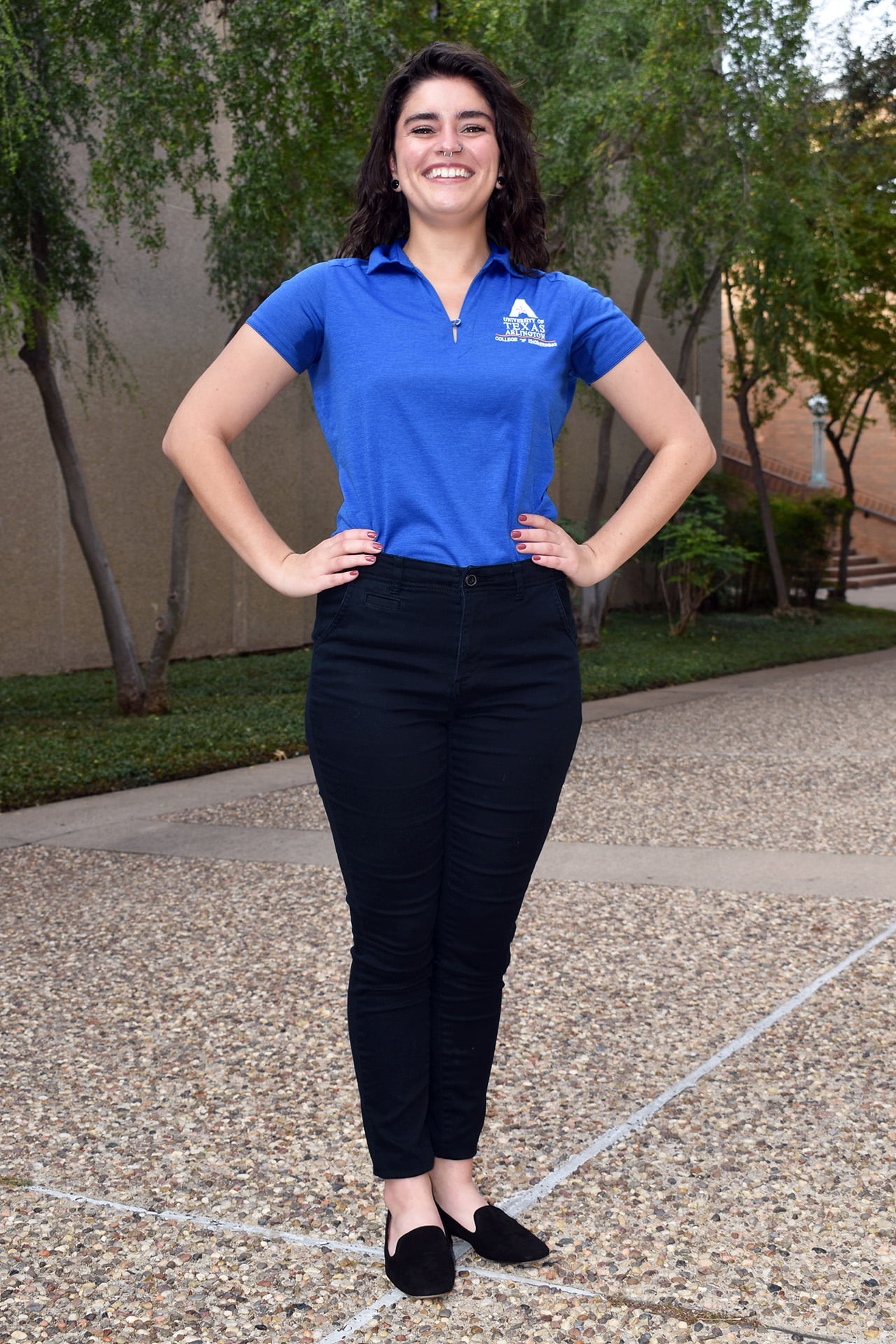 I came to UTA almost by accident. I was accepted into the CAP program when I applied to UT Austin, and I decided to stay close to home for the first year when choosing a school within the UT System. I had only lived in Texas for about two years before going to college, so I didn't know the other UT System schools were actual established universities instead of small satellite schools. During orientation, I realized transferring universities after a year seemed like a rough task, especially with moving and making new friends, so I decided to stay in UTA's College of Engineering after the first day of orientation.
I chose to be an engineer because one of my sisters went to UT Austin and studied Civil Engineering. She's always been one of my role models, so engineering quickly became the coolest degree in my mind. As I learned more about the engineering, I realized it fit a lot of the things I enjoy doing, like problem solving and tinkering.
My interest in biomedical engineering came from my dad. He was an equine veterinarian when my oldest siblings were children (about 30 years ago) and insisted on having a farm when we moved back to the U.S. in 2005. He always had my brother and me help with the animals, especially when they were sick or pregnant. This really got me interested in the medical field and how to help people and animals. I never wanted to work face-to-face with patients (I have too many family members who are nurses and shared their stories), so I found biomedical engineering to be my perfect place working behind the scenes in the healthcare world.
I want to help people. I would like to work developing medical devices or research new pharmaceuticals through cell segmentation and bioinformatics. My internships with the UTA's Smart Hospital and UT Southwestern along with the research I've done for my master's thesis showed me how interesting and relevant these fields can be.