College of Engineering Student Stories
Your story could be next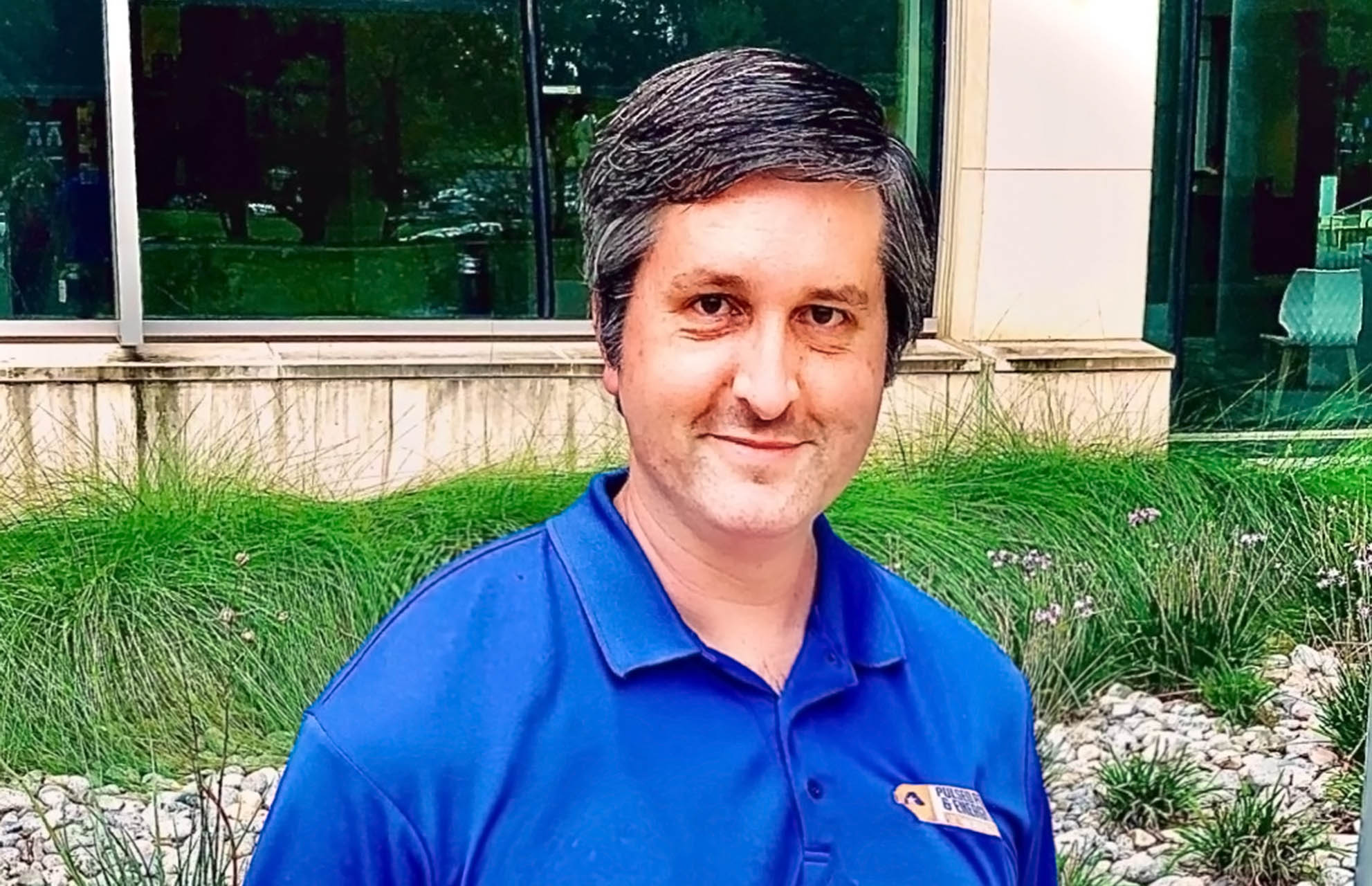 Meet Zach
I'm proud to be a UTA Maverick Engineer! During my time as a Ph.D. student in Electrical Engineering, I've been able to pursue research in the area of pulsed power and energy storage applications. This has included projects related to lithium ion battery research and modeling of power system components for future electric ships. These projects complement my previous educational experience as a nuclear engineer and have expanded my skillset to include the analysis of electrical machines.
Although the classes and research opportunities have allowed me to increase my engineering knowledge, the opportunity to continue pursuing my passion of public outreach and education in engineering and science has been one of my most memorable experiences. As a former high school teacher, I have enjoyed participating in events like Engineering Saturday, professional organizations, and grade school classroom tours/visits. I have also been involved in helping recruit students for the Nuclear Engineering Minor offered here at UTA within Electrical Engineering and have helped restart and gain interest in our university's chapter of the American Nuclear Society. During these outreach events we have held sessions educating students on the basics of nuclear energy, radiation, and radiation detection. This has provided me with the chance to show my passion for this field to upcoming students who are currently in K-12.
UTA has been a great fit for me because I have called DFW home my entire life. The Pulsed Power and Energy Lab has provided a unique application that can't be found at other universities in the area. After I graduate, my desire is to continue to impact incoming students through outreach in the local schools and pursue a job within the power and energy sector.