The College of Engineering Student Stories
Your story could be next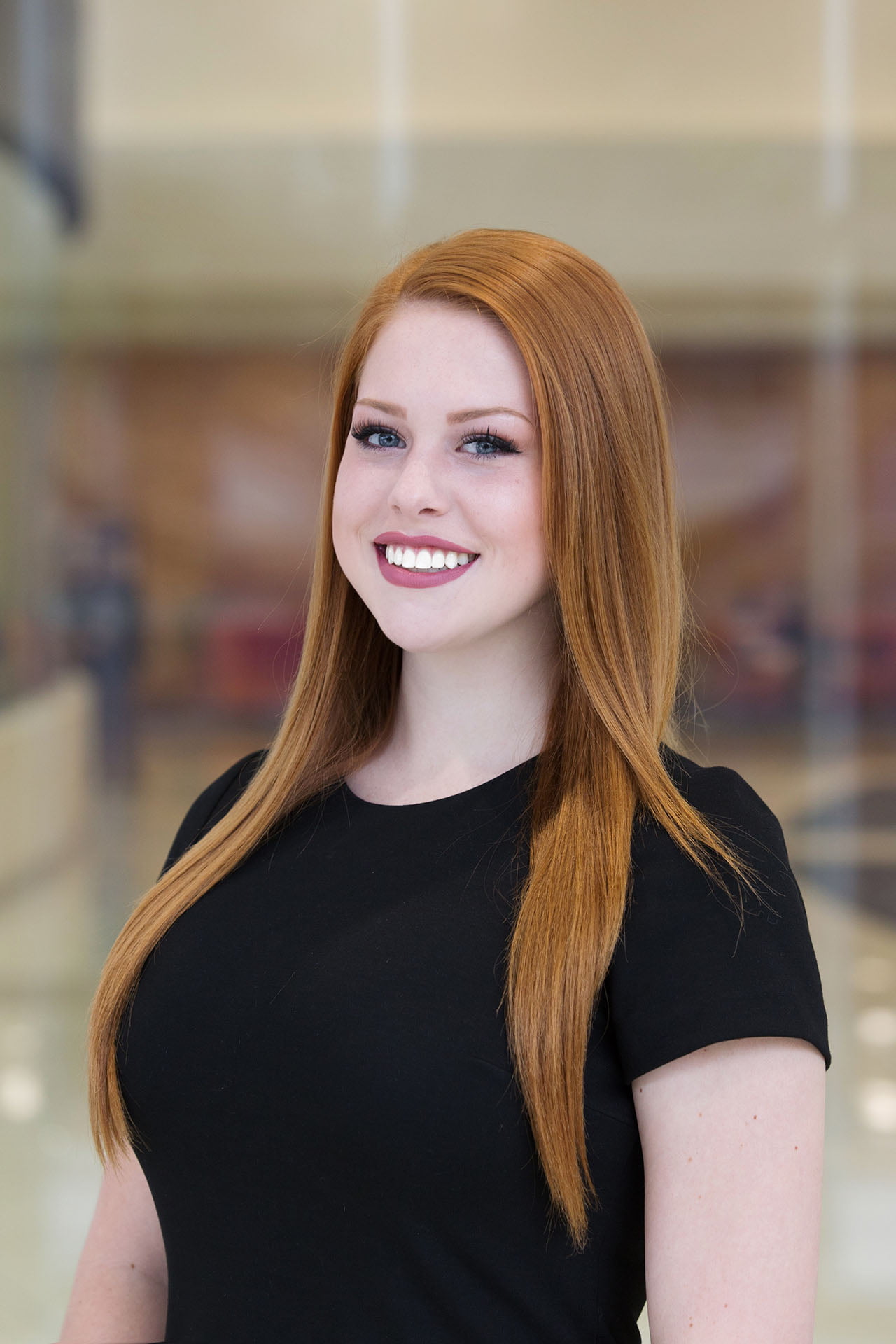 Meet Morgan
Morgan Mote is breaking misconceptions of women in STEM programs.
A student pursuing a major in biomedical engineering with a minor in electrical engineering, Mote has made the most of her experience at UTA and taken her place as a prominent female leader in college. Through her empowerment of other students and aspirations for the future, she is redefining what it means to be an engineer.
Originally from Houston, Mote chose UTA for its size and sense of community. As a freshman, she knew that the key to success in college would be getting involved. Now in her senior year, Mote is the president of the Genetic Engineering Society, vice president of the Society of Women Engineers and vice president of finance for the Engineering Student Council. Additionally, she is a former president and current member and treasurer of the academic fraternity Sigma Alpha Lambda, a recent alumna of the Tri Delta sorority and an active member of the Leadership Honors Program.
Joining a variety of student organizations allowed her to be part of something bigger than her education and gave her the opportunity to develop social and professional communication skills. For Mote, being a role model is the biggest driving force of her ambition.
"It's one thing to be admired by your peers, and another to be respected for your knowledge," she said.
Mote enjoys helping other students, especially women, meet their potential through support systems built into student organizations. Together they can learn from each other, study and develop important skills that aren't taught in a classroom.
Mote's unique work ethic in her leadership translates well into her future aspirations. During a summer internship at a cardiologist's office, she saw first-hand how bioengineering plays a role in the day-to-day operations of a medical practice and in the lives of patients. The internship sparked her interest in genetic research and challenging the traditional approach of bioengineering to cater to the individual.
"Engineers are taught to look at ways to alter or enhance medical statistics to fit the desired outcome. What many engineers lack is the ability to view the statistics as people rather than numbers," Mote said.
Mote plans to use her leadership and social skills to bridge the gap between bioengineers and medical professionals by retraining the industry to focus less on the market and more on the consumer. By researching cures for the individual, she hopes to help humanize the treatment process from a patient's perspective and increase their chances of survival.
-- written by Chelsea McCall