The College of Engineering Student Stories
Your story could be next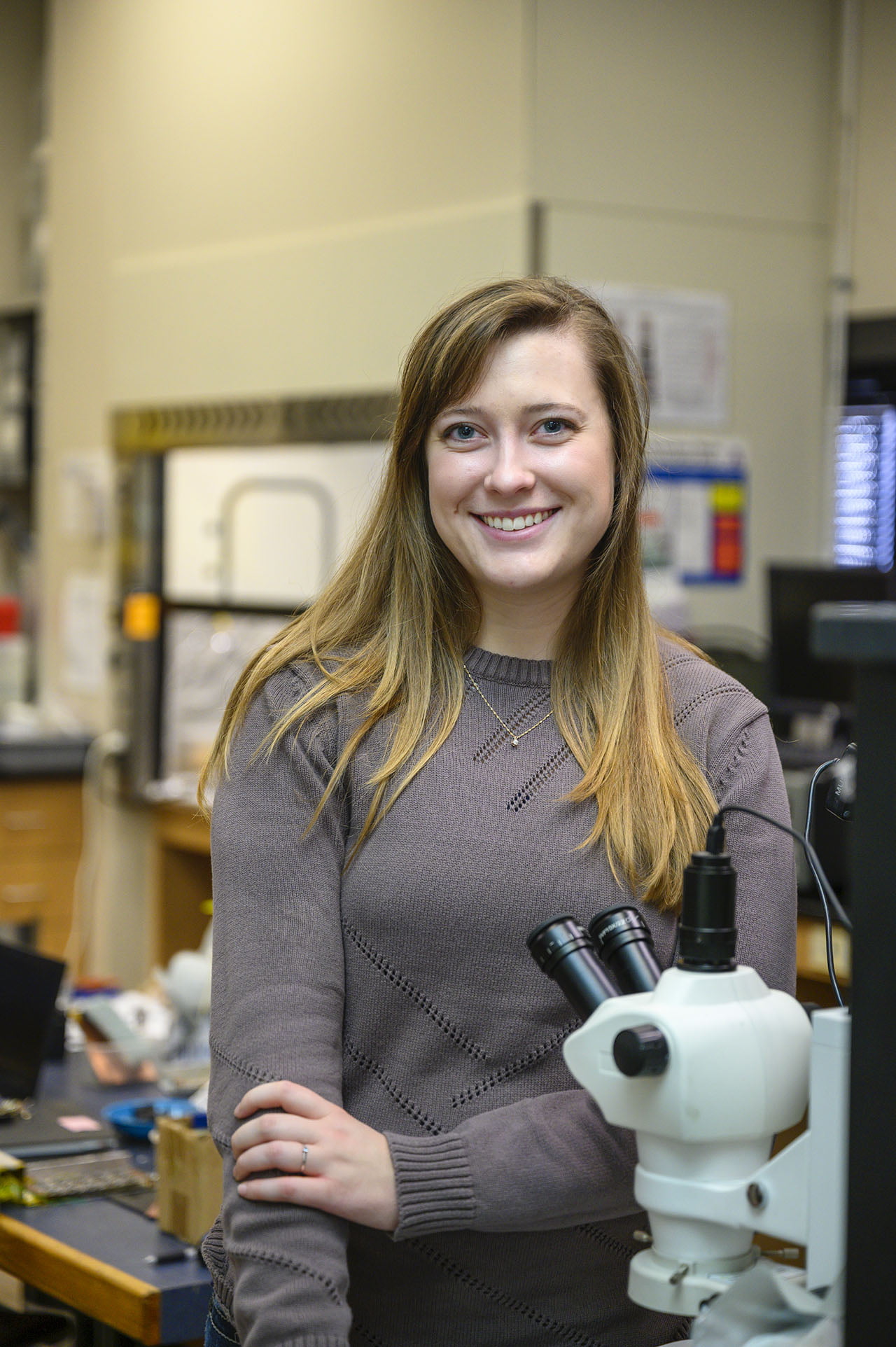 Meet Allison
Engineering is not only a technical and creative process, it is also a way of life. Knowing that my actions and manifestation of solutions to problems may help a life is a fulfilling way to live.
UTA was an ideal choice for me because of the connections that could be established through research and the strong curriculum in the Department of Materials Science and Engineering.
The University is situated right in the middle of the DFW Metroplex and is surrounded by numerous engineering firms and big-name technical companies. With that, there is a unique opportunity for students to connect with industry on research, senior design, and other cooperative projects. I am fortunate to be in a unique position where I can communicate with industrial liaisons and foster strong relationships while producing excellent research, thanks to the research connections of my research advisor and UTA's prime location.
Last year, I earned a prestigious Semiconductor Research Corporation Fellowship, which gives me access to two Texas Instruments employees who serve as technical advisers for my research. This gives me more in-depth knowledge of where industry is headed and helps me shape my study to best match industry interests. I have two research projects assigned to me through the fellowship, both involving microelectronics packaging with a specific focus in electromigration, failure analysis, and reliability engineering.