The College of Engineering Student Stories
Your story could be next
Meet Jocelyn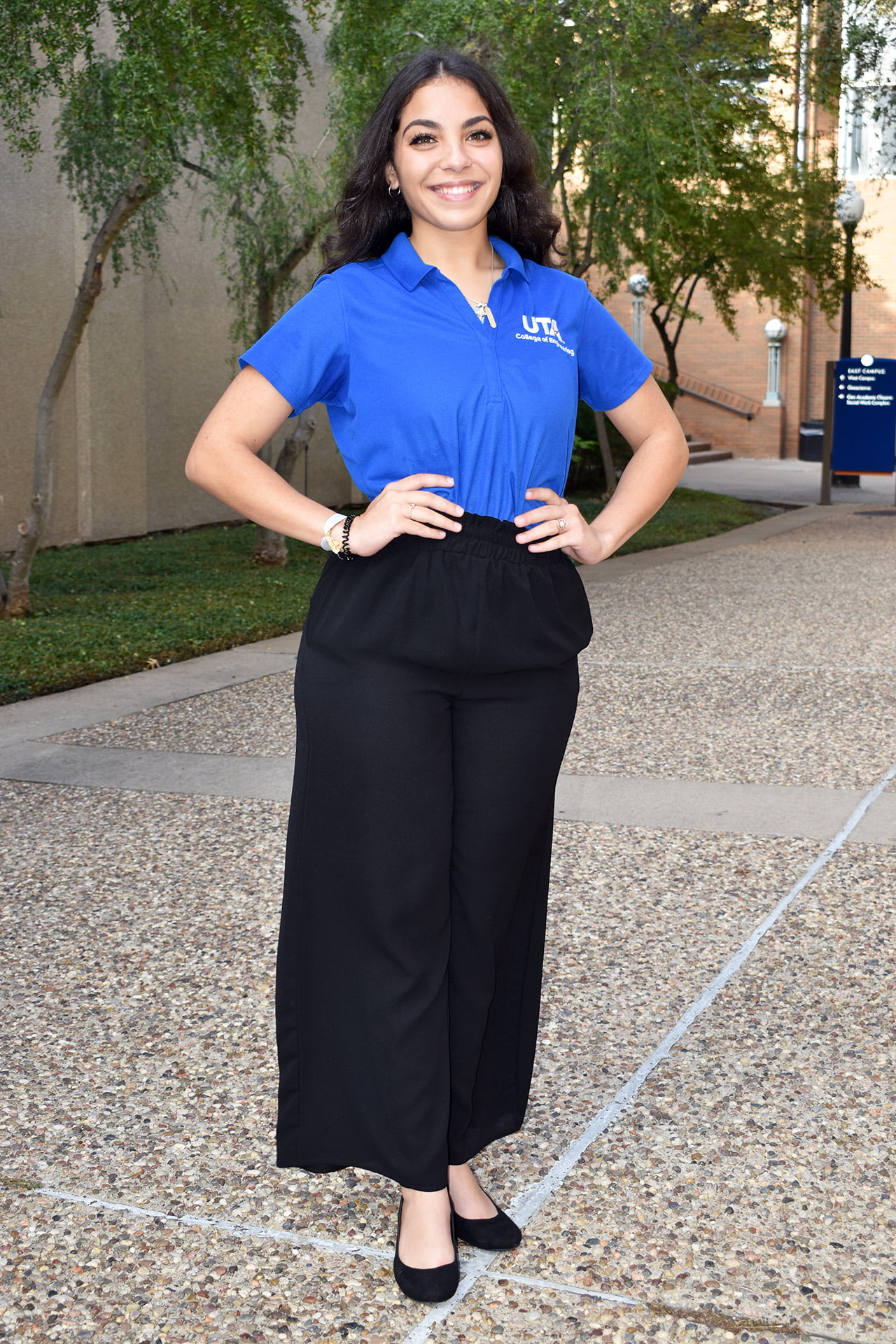 I came to UTA because it has a very good engineering school and I wanted to be close to my family. When I participated in summer orientation everyone treated each other as family. There were so many fun activities that I knew coming to UTA would be a new adventure in my life.
I love math and solving problems, which motivated me to implement my problem-solving abilities to the real world. Engineering is fun and brings a lot of activities into the mind and to help people. In the end, helping people and making the world efficient is what I want to do throughout my career.
I chose construction management as my major because it requires leadership and being a role model among your peers. Being a team captain, Sunday school teacher, and the oldest sibling, I always try to set the best example for the people around me. My degree will guide me to help serve communities nationwide.