The College of Engineering Student Stories
Your story could be next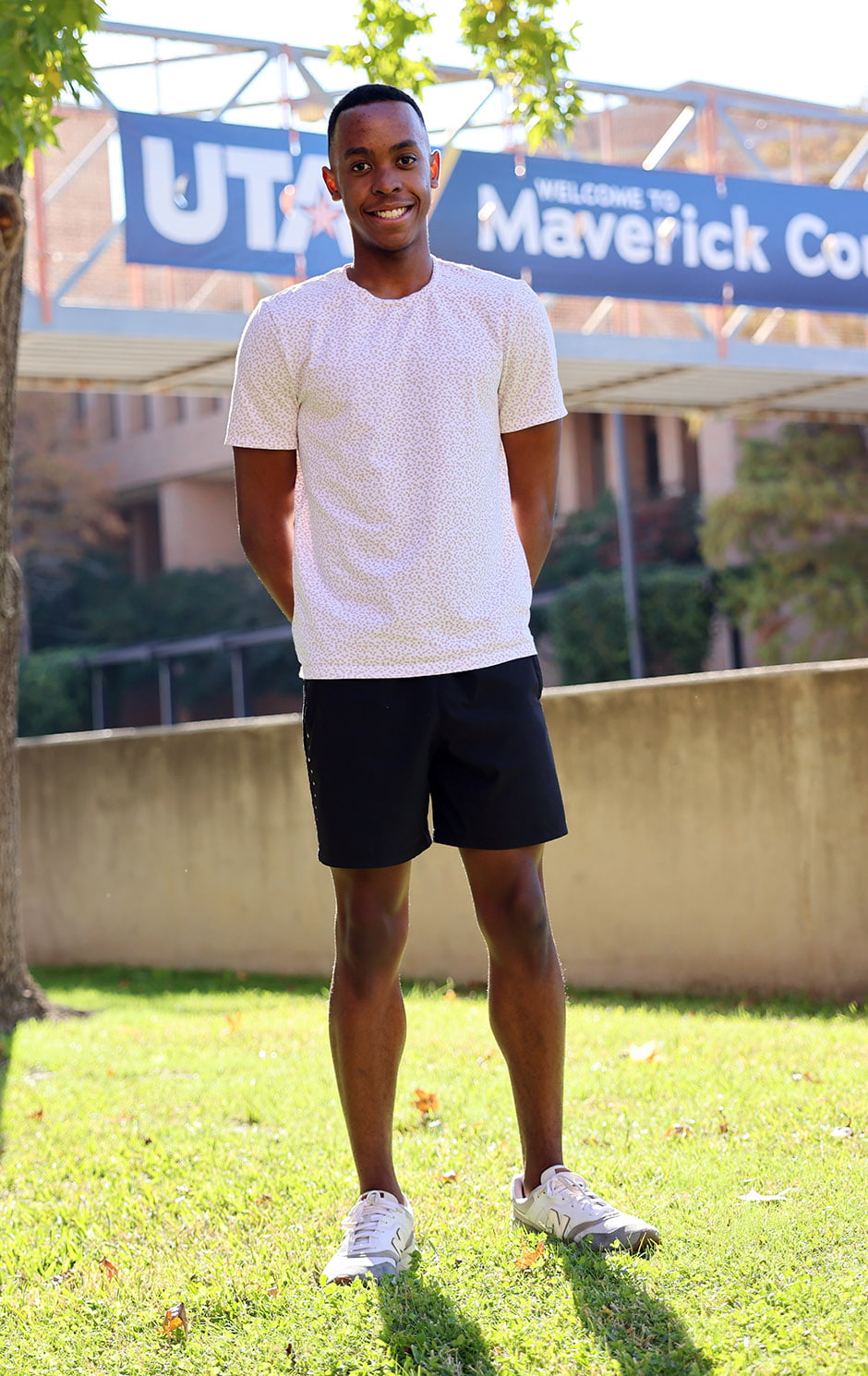 Meet Andrew
I went on multiple tours of schools and UTA's tour guides and Engineering Student Ambassadors were engaging and made me feel like I could be part of a community.
I plan to go to medical school after I graduate from UTA. Because of my bioengineering classes I want to go into medical imaging technology and I've gotten insight into the machines I could be working with and into the types of problems and applications that bioengineers work to solve.
I've spoken to lots of UTA students who've graduated and gone on to UT Southwestern for medical school and they've told me that the things I'm learning now will prepare me for the MCAT and knowing how machines work in a hospital setting puts me ahead of others who may not have my background.
One thing I like about UTA is that it's hard to be alone. Everyone's trying to be your friend and you meet lots of people in classes and student organizations. I'm a member of the National Society of Black Engineers, or NSBE, which has given me an opportunity to travel to conferences and meet other student engineers. Student organizations are a great way to meet lots of people who can and will help you throughout your career. I know lots of upperclassmen and they all offer help and support for tough classes. Student organizations also host events to take your mind off the stress of the semester. It's great to unwind with other engineering students who are experiencing the same thing you are.