Electrical Engineering Master of Science Degree Program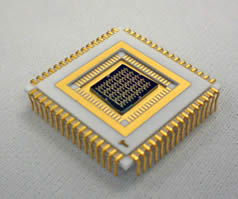 Objective and Description
The course offerings provide the student with an opportunity to broaden and intensify his or her knowledge in a number of areas of electrical engineering. The student, with the aid of a faculty adviser, may plan a program in any one of a number of fields of specialization within electrical engineering or from the offerings of related departments in science and engineering.
Degree Requirements
Master's degree requirements are described in the general graduate catalog section titled Requirements for the Master's Degree/Degree Plans and Hours Required.
Graduate study and research are offered in the areas of:
Digital and Microprocessor/Controller Systems
Solid-State Devices, Circuits and Systems
Systems and Controls
Electromagnetic Fields and Applications
Digital Signal and Image Processing
Telecommunications and Information Systems
Power Systems
Optical Devices and Systems
Nanotechnology and MEMS - Materials and Devices
Renewable Energy Systems and Vehicular Technology
The program is designed to provide for the student seeking to increase knowledge in areas of electrical engineering related to engineering practice. The courses offered will provide practicing engineers with advanced, up-to-date education in electrical engineering.
Master's Degree in Engineering
The responsibility rests with each student for knowing the rules, regulations, and filing deadlines of the Graduate School and their respective department. This page provides general information only. Requirements of the Graduate School and the academic department must be met.
Apply Now

Visit Campus
Special Programs